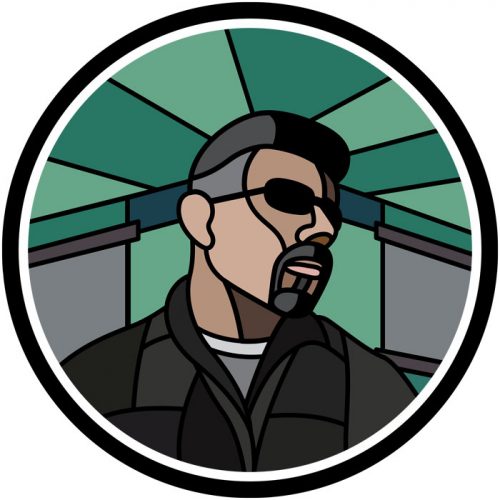 Art Glass
I design and build architectural glass features for both residential and commercial clients. I am passionate about creating unique pieces of art utilizing clean lines, color, lighting and texture to bring the world of art glass to Northeast Ohio. If you desire a large window, door windows, transoms, cabinet doors, hanging panels or another type of art glass, I can bring your ideas to life. My capabilities include consultation, design, construction, installation, repair and restoration.

Illustration
Whether my illustrations are created for businesses, private commissions or for myself, each piece is unique and pulls from my experiences working with different mediums in both the traditional and digital formats. I am well versed in using Pastels, Oil Sticks, Pencils, Charcoal, Acrylics, Conté, Graphite, Pen and Ink. When it come so creating my digital illustrations, I utilize Adobe Illustrator, Adobe Photoshop and Procreate as mediums.

Visual Design
Through careful study and observation, I have the ability to design marketing and branding solutions focused on the needs of business owners to enable them to stand out from the competition. If you need a new identity, advertisements, literature or interface designs for websites and mobile applications, I have the experience you need.